How To Get Membership in WSODOWNLOADS
Step 1: Create a Free account by Clicking Here. (Note: Free account is useless if you do not make payment.)
Step 2: your email has to match the email you registered on both sites. (wsodownloads.me and Payment Site). VERY IMPORTANT FOR ACTIVATION. After We Received your payment your account will be activated almost instantly or in less than 12h because of the time zone.
1. For Monthly Membership at 10$ Click Below
2. For Lifetime Membership at 30$ Click Below

After Payment is done just email us at wsodownloads4@gmail.com to activate your account
Cryptocurrency Payment
Please read the instructions carefully. It will take just 60 seconds.
Please follow the instructions to get a membership.
Step 1: Read the instructions very carefully. If you miss anything, the membership will not be completed. (Note: The text in Red color is very important)
Step 2: Create a Free account by Clicking Here. (Note: Free account is useless if you do not make payment.)
Here is how to pay with Bitcoin.
Indian User Can Contact Us For Paytm, UPI, Google Pay, Phonepe Payment at wsodownloads4@gmail.com.
Step 1: Please send Bitcoin worth $10 for One Month Membership and $30 for a Lifetime membership to the following Bitcoin Wallet Address. Wallet Address: (Must make the screenshot of the transaction)
1NZyF3V8dtZNQQ1m6mvWdjnE6dWFvQz4jo
OR SCAN THIS BARCODE WITH YOUR MOBILE CAMERA
USDT TRC20
TD6XoycmVJWBmycUPAMR11rzQqqBHwtssA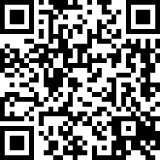 If you do not have Bitcoin, you can buy it easily using Paypal or Credit/Debit Card from www.paxful.com, www.cash.app, or www.coinmama.com Step 2: After Sending the Bitcoin, click here and register a free account.
Step3: After Sending Bitcoin and registering a free account, email me at wsodownloads4@gmail.com and give me your username and email address you registered on-site and also the transaction ID or detail attach the screenshot of the transaction. Note, if you do not send this email its requirements, I can not activate your account.
Step4: Finally wait for your account activation. Once your bitcoin payment and email are received, I will activate your account. It can take maximum of 12 hours because of the time zone difference. Thanks,